Where has the month gone? One minute it's the end of September and now it's the end of October!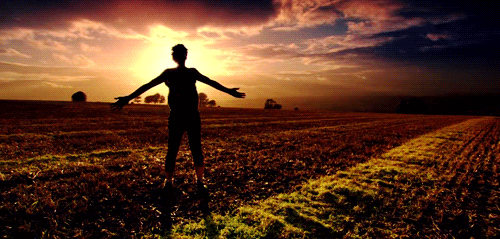 (I got these animated gifs (this and others I've used in two other posts) from LJ but I don't know who the original maker was; if you're that person, just comment and I'll credit you—thanks!)
01. So I blitzed through the entire month reading books and cleaning my room, which means a) posted some book reviews, b) reorganised my bookshelves (which were a mess before, with books on my desk, in my closet and sort of on the floor) and c) still have not posted up photos from my vacation (though you can see a few over at my shiny new photoblog).
02. The slow reorganisation of my website continues: if you type in the url to my website (www.rulethewaves.net), you will be instantly redirected here to this blog rather than to an index page. I decided that since this blog is used more often than the other segments of my website, it should be brought to the fore. If you scroll down, on the first column menu, you will see a heading entitled "rulethewaves.net". Here you will find the links to the other subsections of my website, such as the personal gallery and the photoblog.
03. Next month is going to interesting; as I mentioned a few weeks ago, I'm going to be particpating in NaNoWriMo for the first time! The event starts on Tuesday, and I'm pretty much geared up and ready to go. Thanks to a conversation I had with my brother earlier, my general plot has shifted a bit and has been become rather exciting so we'll see how it goes! So that means I probably won't be reading as crazy much as I was this past month but you never know, I have a tendency of reading novels when I should be typing away! I'll post updates here and there over here, we'll see. By the way, if you're interested in adding me over there, this is me; just let me know who you are when you add me ^_~