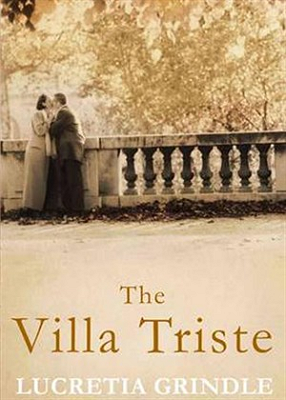 The Villa Triste
By: Lucretia Grindle
Florence, 1943. Two sisters, Isabella and Caterina Cammaccio, find themselves surrounded by terror and death; and with Italy trapped under the heel of a brutal Nazi occupation, bands of Partisans rise up.

Soon Isabella and Caterina will test their wits and deepest beliefs as never before. As the winter grinds on, they will be forced to make the most important decisions of their lives. Their choices will reverberate for decades.

In the present day, Alessandro Pallioti, a senior policeman agrees to oversee a murder investigation, after it emerges the victim was once a Partisan hero. When the case begins to unravel, Pallioti finds himself working to uncover a crime lost in the twilight of war, the consequences of which are as deadly today as they were over sixty years ago.
This book had been on my radar since I first heard of it from GoodReads many months ago. This is my first foray into reading a novel set in Italy during the Second World War (I've often read novels set in England, Germany, Spain and Russia concerning this time period) and to be honest, I don't know much about the precise conditions and course of events that happened in Italy under Fascism and Nazism so this novel was in some ways an eye-opener. In other ways, it was also a fascinating read about the trials that citizens faced during the war. May contain spoilers!