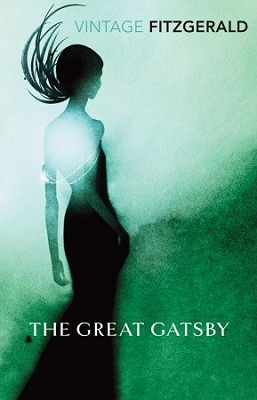 The Great Gatsby
By: F. Scott Fitzgerald
Jay Gatsby is a self-made man, famed for his decadent champagne-drenched parties. Despite being surrounded by Long Island's bright and beautiful, Gatsby longs only for Daisy Buchanan. In shimmering prose, Fitzgerald shows Gatsby pursue his dream to its tragic conclusion.
I first read this book back in grade 12 for my English class. I didn't think too much about this book at the time as we had to complete a couple of assignments with it. With news circulating around that a new adaptation of the book will be coming out at the end of the year, I figured now is as good a time as any to revist the novel. Plus, the Vintage Classics edition of the book (the cover above) is too pretty xD Contains some spoilers!