So You Want to Read… is a new monthly feature here on eclectictales.com in which I recommend books by particular authors to readers who have never read a book from certain authors and would like to start. I'm always happy to recommend books and certain authors to my fellow readers and bloggers! 🙂
For this month, I will be featuring J.R.R Tolkien, and in a rather nerd moment, I have specifically scheduled this post for March 25, which is an important date in Middle Earth as it is the day the One Ring was destroyed and the Free Peoples of Middle Earth won against the forces of Sauron. Today is also Tolkien Reading Day; you can find out more about the event and my post on the day in this post.
But moving along, I know there's a lot of apprehension when it comes to checking out Tolkien's works; you may have seen the movies and are keen to check out the books but either saw how long they are and heard how difficult it is to get through them. I understand. Perhaps you want to try some of Tolkien's other works before sinking in to LOTR in the meantime?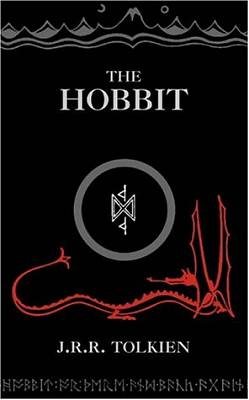 The Hobbit (review) — The perfect introduction, especially as some events do lead right into LOTR. The writing of course is a lot different compared to LOTR, a little more whimsical and directed for a younger audience. But it is a good book for all ages, a lot of funny moments but also moments of bravery and wonder.
Tales from the Perilous Realm (review) — Maybe you want to check out some of Tolkien's short stories. This collection is a nice one, filled with magic and dragons and humour. There's also an essay at the end that gives readers a taste of Tolkien's academic writing and thinking, pondering on the faery-tale stories and their origins. There's only one section that ties in to Middle Earth but you don't have to have read LOTR to read that portion.
Letters from Father Christmas (review) — This was the most recent Tolkien book that I've read and I can't believe it took me this long to get around to it! It's such a precious book of letters written by Father Christmas to Tolkien's children, complete with drawings and little stories of what he and his companions have been up to prior to every Christmas. Absolutely delightful, an excellent book for all ages, families, etc. 🙂
I hope this list of books helps if you're interested in reading any of his titles! Are there any other J.R.R. Tolkien titles you'd recommend to new readers (prior to LOTR or the Silmarillion)?