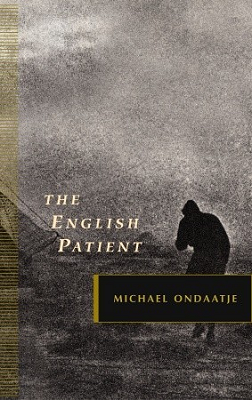 The English Patient
By: Michael Ondaajte
With unsettling beauty and intelligence, Michael Ondaatje's Booker Prize-winning novel traces the intersection of four damaged lives in an abandoned Italian villa at the end of World War II.The nurse Hana, exhausted by death, obsessively tends to her last surviving patient. Caravaggio, the thief, tries to reimagine who he is, now that his hands are hopelessly maimed. The Indian sapper Kip searches for hidden bombs in a landscape where nothing is safe but himself. And at the center of his labyrinth lies the English patient, nameless and hideously burned, a man who is both a riddle and a provocation to his companions—and whose memories of suffering, rescue, and betrayal illuminate this book like flashes of heat lightning.
I've mentioned this in this week's Teaser Tuesdays but this is the first time I'm reading a book by Michael Ondaatje. For a person who reads a lot, I admit that I hardly read any books by Canadian authors even though I am Canadian *blushes* I tend to lean heavily towards British, Spanish and Russian authors (and more Italian authors too) but it's nice to shift gears and get around to some prominent Canadian works. So yes, The English Patient; it was adapted back in the 1990s into the Oscar-winning movie starring Ralph Fiennes and Kristen Scott-Thomas; I actually watched the movie first long before getting around to the book so I won't be making any in-depth references to the movie. May contain some minor spoilers ahead!