A bit off-topic but I seem to be on a roll with my book reviews right now! xD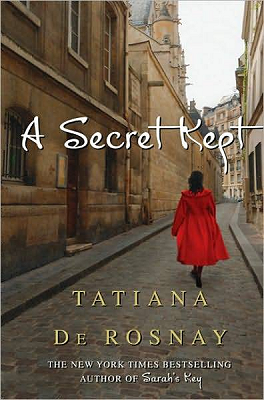 A Secret Kept
By: Tatiana de Rosnay
Antoine Rey thought he had the perfect surprise for his sister Mélanie's birthday: a weekend by the sea at Noirmoutier Island , where the pair spent many happy childhood summers playing on the beach. It had been too long, Antoine thought, since they'd returned to the island—over thirty years, since their mother died and the family holidays ceased. But the island's haunting beauty triggers more than happy memories; it reminds Mélanie of something unexpected and deeply disturbing about their last island summer. When, on the drive home to Paris, she finally summons the courage to reveal what she knows to Antoine, her emotions overcome her and she loses control of the car.

Trapped in the wake of a family secret shrouded by taboo, Antoine must confront his past and also his troubled relationships with his own children. How well does he really know his mother, his children, even himself? Suddenly fragile on all fronts – as a son, a husband, a brother and a father – Antoine Rey will soon learn the shocking truth about his family and himself.
So this is the second de Rosnay book I read this year; I read Sarah's Key a few months ago and found it to be absolutely enthralling. So I decided to pick up this novel as the synopsis sounded intriguing. As a random off-side before I begin my review, I seem to read her books pretty quickly–I think it's because I can't seem to put them down after I start! lol Major spoilers ahead!