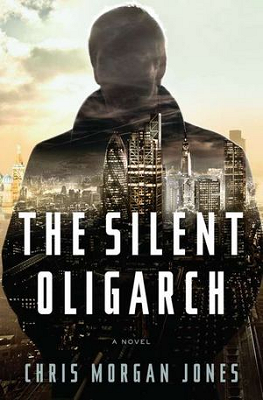 The Silent Oligarch
By: Christopher Morgan Jones
Deep in the Russian Ministry of Natural Resources sits a nondescript bureaucrat named Konstantin Malin. He draws a nominal government salary but from his shabby office controls half the nation's oil industry, making him one of the most wealthy and feared men in Russia. His public face is Richard Lock, a hapless money launderer bound to Malin by marriage, complacency, and greed. Lock takes the proceeds of his master's corruption, washes them abroad, and invests them back in Russia in a secret business empire. He knows little about Malin's true affairs, but still he knows too much.

Benjamin Webster is an investigator at a London corporate intelligence firm. Years before, as an idealistic young journalist in Russia, Webster saw a colleague murdered for asking too many hard questions of powerful people; her true killers have never been found. Hired to ruin Malin, Webster comes to realize that this shadowy figure might have ordered her gruesome death, and that this case may deliver the justice he has been seeking for a decade.

As Webster peels back the layers of Malin's shell companies and criminal networks, Lock's colleagues begin dying mysteriously, police around the world start to investigate, and Malin begins to question his trust in his increasingly exposed frontman. Suddenly Lock is running for his life- though from Malin or Webster, the law or his own past, he couldn't say.
I received an advanced reading copy of this book recently thanks to GoodReads so I decided to read this book as soon as I could in order to provide a review before the novel is formally released next month.