So You Want to Read… is a new monthly feature here on eclectictales.com in which I recommend books by particular authors to readers who have never read a book from certain authors and would like to start. I'm always happy to recommend books and certain authors to my fellow readers and bloggers! 🙂
Happy August! I hope your summer (or winter, depending) has been fun and wonderful. For this month's So You Want to Read… I decided to go with Jane Austen (author tag). Thought it was a good time, especially as there is the event Austen in August happening right now 😉 Many of you know that I'm a big fan and reader of Jane Austen's novels; I first encountered Jane Austen in high school, where we studied Pride & Prejudice for grade 11 English. But it wasn't until university when I went back to her books and absolutely fell in love with them (and from there braching out to the other classic authors).
So without further ado, here's my recommendation of what order you should read her books in. There's no right way to do it, of course, and it really depends on what interests you as a reader, but for new readers, maybe you want to try it this way?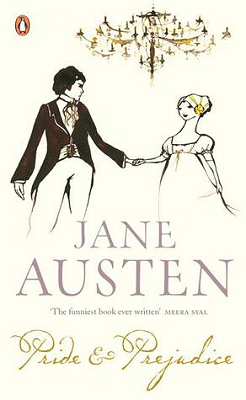 Pride & Prejudice (review) — Surprised? There's a good reason why Jane Austen's most famous novel gets first billing on my recommended order list. The main protagonist, Elizabeth Bennett, is witty and vivacious and headstrong, and the dialogue is quite electric (as is the narration, now that I think about it). It's quite the story of mannerisms and characterisations and class and family so yeah, it's a good place to start.
Northanger Abbey (review) — Jane Austen's earliest novel that was published posthumously. It's certainly not as complex as her later novels, so why did I rank it so high up my recommended order list lol? Simply put, it's because of it's simplistic storyline and just the fun of it all that I ranked it pretty high for new Austen readers to check out. Yes, some of the late 18th century pop culture references might fly over your head, but it's the characterisations and reactions are relatable and it's just all around fun. Not to mention the lead character is a reader with quite the active imagination 🙂
Persuasion (review) — This was the last novel Jane Austen more or less completed before she passed away and certainly the most mature of her body of work. It's also my personal favourite from the six because of everything about it–from the characters to the themes to the contemplative nature of the story to the letter at the end (you'll know what I speak of when you get to it) 😉 I'm surprised more people haven't read this book, it's absolutely amazing (and the first time around I couldn't put it down because I just had to know how things would turn out).
Emma (review) — Personally not my favourite Austen novel of the six but I can see why people love it (I've only come to appreciate the book only more recently). Emma Woodhouse playing matchmaker with the people in her community, resulting in misunderstandings and hijinks all around. I ranked it where it is because it's still more accessible than the remaining books I will be listing (plus, Mr. Knightley is such a hoot 😛 ).
Sense & Sensibility (review) — I love S&S but I learned the hard way that it's not quite an easy book to recommend to readers, even if they loved P&P. I remember the first time I read it that the language used is and felt a little older than P&P and later novels, and I admit, it can be a little dry. But the story is fantastic, the characters are great, and if you get to this book I encourage you to try to stick through it because it's such an amazing story with a lot to think about and great character dynamics and the nature of human emotions and passions.
Mansfield Park (review) — I love Mansfield Park and like S&S it pains me to rank it rather low on the list of which order to read her books in but this book is pretty different from the others in that it's much more inclined towards social commentary and character study. It's also a lot longer (I think–not that this should be a deterrent 😛 ). Many Austen readers do not find Fanny as sparkling or as witty as Elizabeth Bennet or Emma Woodhouse or as passionate as Marianne Dashwood but I urge you to stick through this book. The family dynamics are absolutely intriguing and Fanny is a very strong character in her own way.
Her other works (Lady Susan, Sandition, etc.) — And when you've run out of her books to read and want to read more of her books, there are her incomplete works (which Penguin Classics does have compiled–at least the larger works). Lady Susan is complete and is a very interesting story as it's all told in letters. Sandition and The Watsons were pretty promising but alas, she died before she could write any further. They may be incomplete and leave you wanting but they are nonetheless worth checking out because they're quite different from the above, completed novels.
I hope this recommended order list of books helps if you're interested in revisiting or reading Jane Austen for the first time! What's your favourite Jane Austen novels? Which would you recommend for first-time readers (or in which order)? Or which books have you been meaning to check out?