So You Want to Read… is a monthly feature here on eclectictales.com in which I recommend books by particular authors to readers who have never read a book from certain authors and would like to start. I'm always happy to recommend books and certain authors to my fellow readers and bloggers! 🙂
For this month's "So You Want to Read…" I'm going to be featuring books by Arturo Perez-Reverte . Now granted I haven't read his Adventures of Captain Alatriste series, but I think I've read enough from his standalone that have been translated to English to put together a list like this. Plus, I've enjoyed his novels to date; he brings different periods of Spanish history to life through his novels, which are also chock-full of intrigue, suspense, and mystery.
So without further ado, here's some books by him to check out from him if you're interested in reading his books for the first time: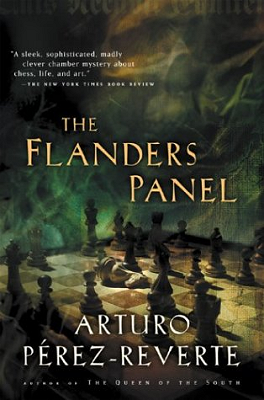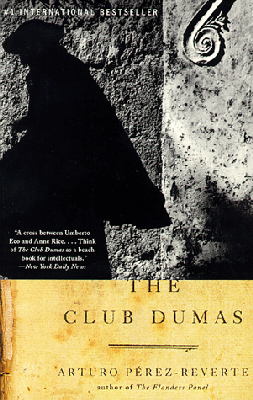 The Flanders Panel (review) — Hands down my favourite novel by this author and one I recommend the most from the titles I've read thus far. It was such a riveting read; if you're a fan of really thoughtful suspenseful mysteries, this book is definitely worth checking out. The mystery, the piecing together and guessing who the culprit is, the fascinating cast of characters…Yeah, I don't know what else to say about this novel except to check it out!
The Club Dumas (review) — This is probably Arturo Perez-Reverte's most popular title, and with good reason. Mystery, suspense, secret societies and good ol' literature–I definitely understand why they recommend this book if you've enjoyed Carlos Ruiz Zafon's The Shadow of the Wind (review) (I myself picked up this novel because of it). I need to re-read it myself as the book refers a lot of Alexandre Dumas' The Three Musketeers (review) and I only got around to that title a few years afterwards but it's a thrilling and fascinating read even if you haven't read the classic. It's also a lot darker in tone, as I recall, but definitely worth checking out.
The Fencing Master (review) — Perhaps a bit of an odd choice as I even admitted in my review that it took me a second reading to really appreciate what this novel was about and what it was trying to get at. If you're not familiar with 19th century Spanish history, this book is certainly an eye opener because Spain was a bit…stuck, for lack of a better word, torn between values and practices that considered arcane at this point and the tumultuous ideas and developments of present-day Europe and beyond. There's a lot of ideas floating around in this book but also plenty of mystery and intrigue.


I hope this list helps if you're interested in reading something by Arturo Perez-Reverte for the first time! If you've read his books, which one is your favourite? Which would you recommend for first-time readers? Or which books have you been meaning to get around to reading? Let me know, I'd love to hear from you! 🙂