It's been a very long time since I've done a movie review so I thought it was fitting to do one now (especially considering that this movie just won Best Picture for 2010). Apologies in advance for some of the awkward sentences, I am editing my thesis at the same time, lol.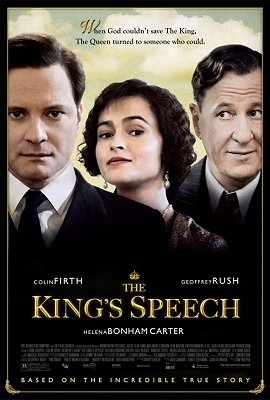 Tells the story of the man who became King George VI, the father of Queen Elizabeth II. After his brother abdicates, George ('Bertie') reluctantly assumes the throne. Plagued by a dreaded stammer and considered unfit to be king, Bertie engages the help of an unorthodox speech therapist named Lionel Logue. Through a set of unexpected techniques, and as a result of an unlikely friendship, Bertie is able to find his voice and boldly lead the country through war.
This movie has been in my radar since I first heard that Colin Firth and Helena Bonham Carter would be starring in this. Took forever but I finally got around to watching it =) Spoilers ahead!