Top Ten Tuesday is an original feature/weekly meme created here at The Broke and the Bookish. This meme was created because we are particularly fond of lists here at The Broke and the Bookish. We'd love to share our lists with other bookish folks and would LOVE to see your top ten lists!

This week's topic: Top Ten ALL TIME Favorite Books Of X Genre
Horrible topic! j/k, but how am I suppose to narrow it down to 10, lol? And there's the matter of genre…have I done classic literature for a list like this? If not, yes, let's go with that 😛 Note that I'm not including plays (sorry Shakespeare (see author tag)) and poetry (sorry, The Kalevala (review) & Dante's Inferno) here, just straight-up literary prose.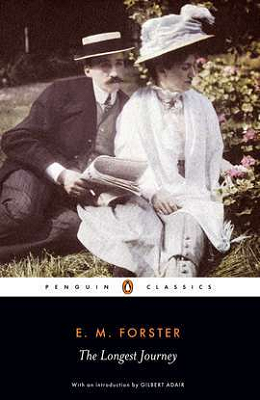 In no particular order:
Persuasion by Jane Austen (review) — Surprised, anyone? I think my review/commentary says it all 😉
North & South by Elizabeth Gaskell (review) — Again, surprised? Thank you, BBC adaptation for introducing me to this wonderful classic *hearts and stars*
The Longest Journey by E.M. Forster (review) — I also love A Room With a View (review) but this underrated E.M. Forster gets the favourite spot because of some of the themes it tackles. Highly recommended if you haven't read it/come across it before!
Fathers & Sons by Ivan Turgenev (review) — I was introduced to this classic in my undergraduate studies and it remains to date my favourite Ivan Turgenev novel and my favourite Russian classic. Turgenev does a wonderful job in portraying the ideas that were circulating during the time amongst the intelligentsia whilst weaving quite a story.
Our Mutual Friend by Charles Dickens (review) — One of my earliest Dickens novels read, it remains one of my favourites with the themes it tackles, the story it tells, and of course introducing me to one of my favourite characters, Eugene Wrayburn 😉
The House of Mirth by Edith Wharton (review) — I've read a number of her books to date and enjoyed almost all of them but this remains my favourite. It's quite the tragedy (most of it self-inflicted) but very compelling IMO.
Anna Karenina by Leo Tolstoy (review) — Tolstoy is quite the master of telling a sweeping tale, but what I love about this book is how he balances that panoramic view of Russian society with the internal character drama. Stunning stuff.
Oblomov by Ivan Goncharov (review) — Gah, I love this underrated Russian classic. The premise was hilarious–the guy spent half the novel in bed with people coming in and out and not leaving him alone–but in true Russian fashion the story takes a quick turn to the tragic with a lot of interesting themes to boot.
Jane Eyre by Charlotte Bronte (review) — What else is there to say about Jane Eyre? The characters, the story, the writing…
The Notebooks of Malte Laurid Briggs by Maria Rainer Rilke — A recent read that quickly became a favourite for me with Rilke's lyricism. There's no plot per se but his presentation of the human condition and human experiences through the character of Malte Laurid Briggs had me glued from start to finish.


And that's my list for this week! What are some of your favourite classic titles? What genre did you choose for this week's TTT? Let me know, I'd love to hear from you! 🙂



Tags: