Girl in the Afternoon
By: Serena Burdick
Format/Source: eARC courtesy of St. Martin's Press via NetGalley
The Savarays are at the center of bourgeois Parisian society, as supporters of the Impressionist movement, friends of Édouard Manet, and citizens relatively unaffected by the Franco-Prussian war raging beyond their estate – until their beloved adopted son Henri, a burgeoning artist, disappears early one morning and 18-year-old Aimee Savaray sets out to find him. But Henri doesn't want to be found, and only one member of the family knows why. As Aimee seeks refuge in the art world, mentored by Manet, she unwittingly finds her way back to Henri. After so many years passed and secrets buried, their eventual reunion unmasks the lies that once held the family together, and now threaten to tear them apart.

Serena Burdick's rich and opulent saga, Girl in the Afternoon, brings the Impressionists to life in this portrait of scandal, fortune, and unrequited love.
I believe I first encountered this book while browsing GoodReads one day but I didn't quite check out what the book was about until I saw it on NetGalley. The premise was definitely my kind of read–Paris during the Impressionist movement, family drama, secrets–so I requested a copy to read for revew. This book will be available on 12 July 2016.
Wow, this book. It's a fairly slim outing for a historical fiction title but there's never a dull moment reading it; I pretty much read this book in about two days, I had to find out what happened next for the Savarays. It's a fairly atmospheric read; despite of the vibrancy of Paris and the sunny countryside that Aimee and others often walked along, I couldn't help but feel the dreariness and tension (especially early in the book when Henri disappeared and during the tale end of te Fraco-Prussian war as well as when they set foot in England) as secrets come to life and the characters undergo varying degrees of misery and loneliness.
As I read, it became increasingly clear just how dysfunctional the Savarays were. For about a third of the book, I was very upset with Henri and the way he left (and then for the way he acted around Aimee when he reunited with her in Paris years later), but when the reason why he left was revealed, well–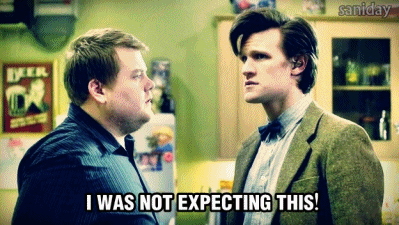 Not my gif
I would not have expected that at all, which goes back to the Savarays and their varying degrees of disappointment, lack of communication/affection returned, and failings rising up. Unrequited feelings take many forms here, and the Savarays are models of this. I speak in vague terms because I don't want to spoil details of the plot but suffice to say the character study was just as interesting as the plot. In all of this, I felt sorry for Aimee (and the children as well) as she was the one most affected by the actions of those closest to her and she more or less (in my opinion) got the shortest end of the stick in the end because she had her whole life ahead of her and so much was taken from her. The epilogue in a way was supposed to be hopeful in some sense, but I couldn't help but find it rather chilling as the tragedy seemed circular here, each generation affected by what happened before. Events and the potential scandals surrounding by the Savarays may seem pretty melodramatic but it was nonetheless interesting and kept my attention from start to finish and curious about where the characters would end up.
Admittedly though it felt like the Impressionists angle takes a backseat to the Savarays' story. Henri and Aimee are artists, and Aimee's work in Paris and mingling with the art community brought the Impressionists into the story, but I felt like the importance of Aimee's work and her connection to her work amidst the chaos of her personal life should've been more at the forefront; I felt this was only the case in a chapter or two during her time away from France. Édouard Manet has a role in events, but it wasn't as big as I thought it would, nor did she mingle with other artists as often as I thought she would.
Overall I enjoyed reading Girl in the Afternoon: the family drama definitely kept me tuned in as was Henri's secret for leaving (however irritated I was with the character for a while). While the art scene wasn't as prevalent as I thought it would've been, incorporating more historical elements and figures from the period, it's always lovely to read something set in mid- to late-19th century Paris. Readers of historical fiction may want to check out this title!
Rating:
Visit the author's official website || Order this book from the Book Depository



Tags: