Top Ten Tuesday is an original feature/weekly meme created here at The Broke and the Bookish. This meme was created because we are particularly fond of lists here at The Broke and the Bookish. We'd love to share our lists with other bookish folks and would LOVE to see your top ten lists!

This week's topic: Valentine's Day is next week…let's do a Valentine's Day themed freebie! Top Ten Books That Would Make Great Valentine's Day Reads (or anti-Valentine's day reads), Top Ten OTPs, Top 10 fictional crushes, top ten great love declarations in fiction, swoony quotes from books etc. Get creative!
Thought a bit for this year's Valentine's Day-themed freebie and decided to go with favourite romantic sentences/passages. I did this a few years ago (see post) and greatly enjoyed putting the list together so I decided to do it again and see if I've accumulated any new ones in my quotes journal since (not to mention I didn't want to do any repeats; I listed some classic favourites in that first post!) 🙂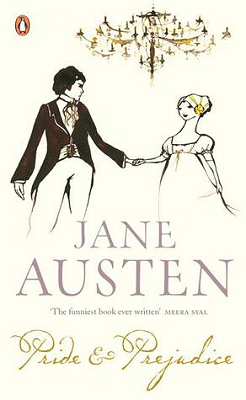 In no particular order:
VOYNITSKY: Let me speak of my love. So long as you don't drive me away, that's all I need to be the happiest man on earth.
– "Uncle Vanya" by Anton Chekhov (review forthcoming)
Before everything goes to hell like most Russian classics, there's hopeful declarations like this 😀
…She had already grown into his life, he thought.
– Ross Poldark by Winston Graham (review forthcoming)
I love this sentence! Demelza really did just grow into Ross' life; if you haven't read the book but you've seen the tv series, I think the show captured it just as well <3
"You come to me," he whispered. "Into every dark place. Into every memory. Into the empty eyes of winter. I go alone and find you with me. Why do you care for me?"
– Winter Rose by Patricia A. McKillip (review)
Everything about this book was like a dream, trying to place these thoughts and feelings into some descriptive sentence or turn of phrase. This is one of them; the love story was mysterious and dream-like and filled with such longing…
I love you. I love you. From back to front, I love you.
– The Miniaturist by Jessie Burton (review)
This was such a striking message in a very eerie and atmospheric read.
"Hearts cannot be broken, Diana. And only love makes us truly immortal."
– The Book of Life by Deborah Harkness (review)
There's no comment I could say that could go with this quote, it is what it is 🙂
He shifted on his feet. "Perhaps if we were different creatures," he said, "less alike."

She heard her voice breaking. "It seems a strange reason not to love one another."

"I didn't say I didn't love you."
– I Always Loved You by Robin Oliveira (review)
Excuse me while I sob in that corner over there ;_;
Promise you'll come back.

I'll come back.

And stay alive?

I'll do my best.

Even though I broke my promise?

I'll come back.

Even though I'm useless?

I'll come back, Florence. Trust me.
– Summer in February by Jonathan Smith (review)
Because I clearly accumulate sad romantic quotes ;_;
Love is so short, forgetting is so long.
– "Tonight I can write the saddest lines" by Pablo Neruda (review)
Probably my favourite line hands down from Pablo Neruda's poetry, it's so haunting <3
"I cannot fix on the hour, or the spot, or the look, or the words, which laid the foundation. It is too long ago. I was in the middle before I knew that I had begun."
– Pride & Prejudice by Jane Austen (review)
Another classic 🙂
These are the small consolations that death offers. Her husband still turning the key to an undiscovered chamber of her heart.
– All That Is Solid Melts Into Air by Darragh McKeon (review)
Okay, I admit, at this point I was having difficulty finding other quotes to fit this theme; all of the quotes I tend to jot down are either ironically humourous to me or poignant in some manner. So I ended up with this very sad quote but still lovely in that even after all that time, her husband is still in her thoughts and in her heart (this quote btw is not a spoiler as it was from the first page of the book 😉 ).

+++

And that's my list for this week's TTT! For more Valentine's Day-related posts, I compiled this list last year 🙂 What did you feature for this week's TTT?

Also, I'm currently holding a wee book giveaway in celebration of my 9th blogoverary if you're interested in entering for that 🙂 Have a wonderful week!



Tags: