Top Ten Tuesday is an original feature/weekly meme created here at The Broke and the Bookish. This meme was created because we are particularly fond of lists here at The Broke and the Bookish. We'd love to share our lists with other bookish folks and would LOVE to see your top ten lists!

This week's topic: 10 Sci-Fi Books/Shows I Am Thankful For
Thanksgiving already passed for us Canadians, but this week's TTT prompt is a good time to think about all the bookish (and not so bookish!) things I am thankful for. In a twist, I decided to make this list sci-fi related in conjunction with this month's Sci-Fi Month event. Because I'm always thankful for the science fiction genre and what it opened up for me 🙂
So the first five are 5 science fiction books I am thankful for 🙂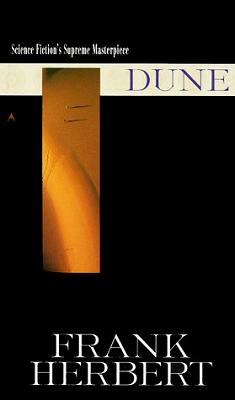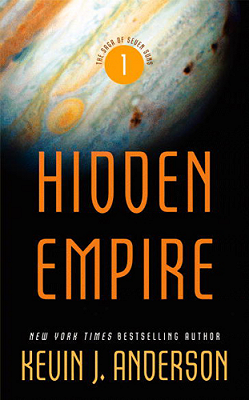 Frank Herbert's Dune (review) — One of my, if not my most, favourite science fiction books of all time. Epic in scope, grand in vision, intriguing characters, intergalactic politics…what more could you ask for in a sci fi novel? Am very thankful for it introducing me to the larger expanse of science fiction 🙂
Douglas Adams' The Hitchhiker's Guide to the Galaxy — Oh man, this book. A perfect example of humour and sci-fi hijinks hand-in-hand. Not to mention it introduced the awesome character of Marvin, the depressed robot. Yes, I am very thankful for this novel (hmm, it's been a few years since I've read it, I think I'm due for a re-read).
Kevin J. Anderson's Saga of the Seven Suns (see tag) — I only got around to reading this saga a few years ago but was blown away by the story; it's more character driven and it's firmly set in the space opera subgenre but boy was it expansive and just sheer amazing.
James S.A. Corey's The Expanse series (see tag) — Okay, notice that these last three books on this half of the list are in the space opera subgenre of the science fiction cloud (because I love the subgenre so much; see the television shows below 😛 ). Sure, I'm behind in reading this series right now but it's utterly fantastic: fast-paced, great characters, a little more grittier and in-your-face, etc. And the television adaptation should be out soon/now? (so confused as I think the US and Canada have different premiere dates)
Rachel Bach's Paradox trilogy (see tag) — A trilogy I finished reading earlier this year, I am especially thankful for it for everything that it is: a rollicking space opera featuring a kick-ass female protagonist and a story whose pacing is relentless. Haven't read it? It is imperative that you must (you're welcome 😉 ).
+++
And for the latter half of this TTT, 5 science fiction television shows I am thankful for:
Babylon 5 (see tag) — Hands down my favourite sci-fi television show of all time (surpassing the next television show on this list). I love everything about it: the structure of the narrative, the overarching story and character arcs, the characters, the science, the themes, etc. No matter how many times I rewatch the show, it just gets me every time 🙂 I cannot recommend it enough, even outside of the sci-fi genre it's an excellent television series.

As an aside, it was so hard to choose a clip for this show without spoilers (because this show must be watched from series 1 to 5 in order), so I went with a funny clip instead:


Star Trek (see tag for DS9) — I suppose I should say more specifically Deep Space Nine but it was The Next Generation that introduced me to the world of Star Trek. I will always be thankful for this series as it's how I got into sci-fi at the wee age of seven (as well as fuelling other interests along the way). But special shout out to DS9 because it is rather different compared to the other Trek series: obviously less on the exploration aspect given the space station setting but similar to B5 focusing on diplomacy and politics amongst societies, war and peace, etc.; things aren't so clear-cut in DS9. Did I mention that I love the narrative and the characters (not to mention my favourite opening theme song from the all five series)?

Like B5, I was having a hard time choosing a clip so again I went for some humour:


Doctor Who (see tag) — I only got around to watching the show a few years ago and ended up kicking myself for not watching it sooner. While I've had some gripes and disappointments with the more recent seasons (though series 8 and 9 have renewed most of my love for this show), I still love the show and its ability to show the wonders of the universe and human capacity. I also love Peter Capaldi's run so far as the Doctor (but 10 is my first Doctor) 🙂

The following clip is hands down one of my favourite moments from new Who 😀


Orphan Black (see tag) — Guh, this show. I've been watching it since I first saw the promotional posters in the subway and my brother and I were like "I wonder what this show is about." Haven't looked back since 😛 Tatiana Maslany pulling off eight to ten different characters is beyond amazing. I am ever thankful for the show. Please check it out if you haven't yet, it's amazing.

I was having a hard time thinking of what clip to use from the show featuring the awesome Tatiana Maslany but in teh end went with Felix's best lines. Because he has a lot of great lines 😛

Quantum Leap — Another television show that I watched growing up and am thankful for. The premise was pretty interesting, as is the way in which Sam Beckett travels through time; such fantastic storytelling. It's been years since I've rewatched it, come to think of it…Could use a rewatch xD

It was a bit harder to dig for a clip from this show but the opening does explain things a bit:



And that's my list of sci-fi books and shows that I'm thankful! There's many more I could've named, especially under the television shows, but I tried to keep it to ten this week 😉 What sci-fi books and/or shows are you thankful for? (or things you are thankful for overall)



Tags: