So You Want to Read… is a new monthly feature here on eclectictales.com in which I recommend books by particular authors to readers who have never read a book from certain authors and would like to start. I'm always happy to recommend books and certain authors to my fellow readers and bloggers! 🙂
For this month's So You Want to Read… I decided to go with Elizabeth Gaskell (author tag). Not entirely sure why but it seemed fitting to place this list for the month of November; there's something about some of her books that seem perfect in the autumn season 🙂 Anyway, I first picked up Elizabeth Gaskell's books around…2007/2008 after someone recommended the ever-wonderful 2004 television adaptation of North and South; if you haven't seen it, this is an absolute must. It was also the first time I encountered the wonderful actor Richard Armitage grace my screen 😛 —

(gif source)
*ahem* Anyway, I read the book and absolutely fell in love with it. I picked up a number of her books since, though sadly I don't have reviews for some of them. Nonetheless, here we are, here's my recommendations of which of her books to check out if you're interested in reading her books 🙂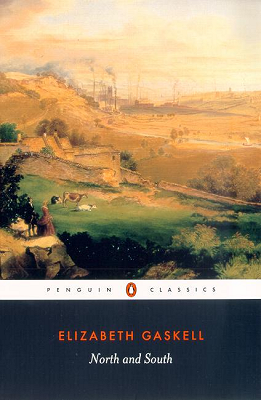 North and South (review) — An absolute given 😛 It's kind of like Pride and Prejudice (review) except it's set in northern England and really there's a whole lot more to the novel than the growing relationship between Margaret Hale and Mr. Thornton. This book immediately solidified my love for Ms. Gaskell's writing, the way she's able to interweave social commentary to a very engaging and interesting story populated with well-rounded characters. It's a gem of a read, definitely and highly recommended!
Wives and Daughters — Elizabeth Gaskell did not finish this novel due to her death, but the book more or less hints to how the story was going to end (she also told a friend, I believe…and then of course there's the BBC adaptation starring Justine Waddall and Keeley Hawes; definitely worth checking out, by the way, it's an excellent series!). Molly and Roger's budding romance is far more quieter, and punctured with obstacles from Molly's stepsister Cynthia to family drama on Roger's side, but it's quite an interesting read in character and social dynamics and interactions.
Cranford — BBC also made two delightful series based on the stories set in the sleepy town of Cranford. It's a far different read than the first two but just as enjoyable as the town is populated mostly by elderly women facing the modernisations that England was embarking in at the time. There's of course the social element ever present in these stories, but it's nonetheless a fun read and quite different (I think) from many of her other works.
Ruth (review) — I read this book more recently and omg, the feels. Definitely on the bleaker side of life with everything that Ruth has to deal with and suffer, but it's an eye-opening read on both a major social stigma at the time as well as the different reactions and perspectives on the subject. But don't despair too much on the bleakness, there are moments of hope, not to mention it's just such a read–I personally couldn't put it down, I was wholly engrossed in Ruth's journey.
I hope this list helps if you're interested in reading Elizabeth Gaskell's books for the first time! What's your favourite Elizabeth Gaskell novel? Which would you recommend for first-time readers? Or which books have you been meaning to check out?


Tags: