We Are All Completely Beside Ourselves
By: Karen Joy Fowler
Format/Source: Mass bound paperback; my purchase
Rosemary's young, just at college, and she's decided not to tell anyone a thing about her family. So we're not going to tell you too much either: you'll have to find out for yourselves what it is that makes her unhappy family unlike any other. Rosemary is now an only child, but she used to have a sister the same age as her, and an older brother. Both are now gone – vanished from her life.

There's something unique about Rosemary's sister, Fern. So now she's telling her story; a looping narrative that begins towards the end, and then goes back to the beginning. Twice.

It's funny, clever, intimate, honest, analytical and swirling with ideas that will come back to bite you. We hope you enjoy it, and if, when you're telling a friend about it, you do decide to spill the beans about Fern, don't feel bad. It's pretty hard to resist.
I picked up a copy of this book shortly after I heard that it had been longlisted for the Man Booker Prize 2014. I've always so behind when it comes to books long- and shortlisted so this is my small attempt of trying to be in the current for this year. By the time this review is posted, the shortlist for this year's prize should be out and at the time that I'm typing this review out, I'm curious to know if it makes the list.
I found the novel to be a rather curious one, with a rather intriguing beginning. The narrator, Rosemary, is quite clever and bright, and has a certain awareness in her storytelling. There's clearly a lot more going on behind the facade of her family and lifestyle that she doesn't initially tell the reader, so the first third of the novel is a bit of a slow burn; I was pretty impatient waiting to find out what happened to her siblings, Fern and Lowell. And when we find out exactly what happened and what was really going on/what's particular about Rosemary's situation, well,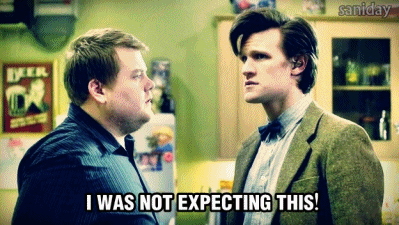 (not my gif, of course)
This book in some ways is reminiscent of Julian Barnes' Man Booker Prize winner The Sense of an Ending in the way that we recall certain memories, and how certain decisions made when younger continue to affect us as we continue on in our lives. I didn't mind so much how the story moves in leaps and bounds, between memories from her childhood, to events during her years at college.
I'm not sure if it was the hype around the book or the amazing things I heard about it, but I wasn't as blown away about this book as I thought I would be. I really thought I would like it more but I found it hard to connect with the characters after a while despite of the familiar themes of loss, guilt, and favouritism within the family. A lot of people mentioned how funny and joyful this novel can be but I didn't actually find anything humorous or uplifting about the book; I don't know if it's just my perspective on things, but I found Rosemary's upbringing rather sad in a way.
All in all, We Are All Completely Beside Ourselves is an interesting take on the family drama type of stories. There are some poignant moments throughout the book, as well as some great quotes and ideas. Rosemary's family clearly isn't as normal as they make it seem and it was interesting to read how a childhood event had affected the Cooke children over the years. However, I did find it a bit disjointed at times with a couple of scenes that didn't quite interest me as much. Nonetheless, I'm glad that I was able to read this book and read for myself what it was all about.
Rating:
Visit the author's official blog || Order this book from the Book Depository

Tags: