Okay, to be honest I'm glad that July is over and done with. Assignments, tests, presentations, one other thing that I won't rant about here but suffice to say has made this semester especially annoying…Yeah, I just want this semester to be over and done with. Sweet, sweet break, just around the corner(-ish).

This post is brought to you by hilarious Thomas Mueller dancing…in lederhosen (not my gif, obviously)
+++
Books reviewed this month include: Graham Greene's Monsignor Quixote (review), Gillian Flynn's Gone Girl (review) and Carlos Ruiz Zafon's Marina (review). You can check out all the books I've reviewed recently in the book review tag.
ARCs read and reviewed this month include: Lucy Clarke's A Single Breath (review), Julian Sanchez's The Art Restorer (review), and a re-release of Laurie Lee's classic A Rose for Winter (review). I had started reading Daisy Goodwin's The Fortune Hunter but it ended up as a DNF for me (review). You can check out all of the ARCs that I recently read in this tag.
Ooh, this is the first time I'm doing this for an update but I've read quite a number of comics this month, including Saga volume 1 (review) and Snowpiercer volume 1 (review). You can check out all the other comics-related posts I've made this month in this category.
As part of a book blog tour courtesy of Simon & Schuster CA, I also had the opportunity to ask Lucy Clarke, author of A Single Breath, a few questions. You can read that interview in this post.
I actually watched a few movies this month (*le gasp*): Pacific Rim (review), The Grand Budapest Hotel (review), The Secret Life of Walter Mitty (review), Whispers of the Heart (review), and Kiki's Delivery Service (review). And more to come next month after my exams are over and done with!
Much as I'm ridiculously happy that my German boys won the World Cup this year, I'm sad that the World Cup is over and done with. 2016 is too far away for the Euros, let alone 2018 for the next World Cup…but anyway…
Edit: Finally, on the website front, you can subscribe to my website via email! See the right-hand menu on how to do that…Dunno why I never installed that feature here, but there it is now 🙂
+++
And that's about it from me this month! I'm not sure how next month is going to work out for me, exactly, as I've got 2 fairly massive cumulative exams to study for and I've got a writing project that I'm hoping to work on after that (or sometime next month, however that works out). Aside from my TBR pile, I'm hoping to re-read more next month because from the three reading challenges I'm doing this year, I find myself a bit behind with A Year in Re-Reading: a 2014 Reading Challenge.
But anyway, how was everyone's July? I'm going to end this post with the following gif (that never fails to crack me up):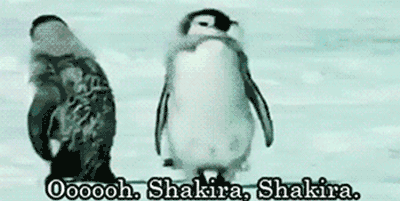 Not my gif

Tags: