Top Ten Tuesday is an original feature/weekly meme created here at The Broke and the Bookish. This meme was created because we are particularly fond of lists here at The Broke and the Bookish. We'd love to share our lists with other bookish folks and would LOVE to see your top ten lists!

This week's topic: Let's talk about other types of stories! Top Ten Favorite Movies or TV Shows!
Hehe, I'm going to answer both questions this week and split the list up (or at least do my best in answering it!) 😉 To start with: 5 Favourite Television Shows (barring book-to-tv adaptations and miniseries or else this list will be filled with BBC titles 😉 Suffice to say I love those too (North & South, Persuasion, Our Mutual Friend, etc.))
In no particular order:
Babylon 5 (10 Reasons Why…) — My number one television show ever (I never thought DS9 would be dethroned, but then this show came into my life when I was 13 😛 ). I don't know what I can say about this show that isn't listed in that link I included, it's just so epic and wonderful with fantastic characters and just a really great storyline…If you're into sci-fi shows, I cannot recommend this show enough 🙂
Doctor Who (100 Things) — I don't know why I didn't get into this show sooner (seeing as I love sci-fi and I love the time travel element), but it was only a few years ago that I finally sat down and watched the Doctor and his many adventures. I especially enjoyed series 1 – 4 of new Who and the way it balanced adventure with character stories 🙂
The Thick of It — I only started watching this show–late last year?–after I found out that Peter Capaldi was going to be the new Doctor. I had heard this title floating around for years but never got around to it either, and I like a good noir comedy/satire about politics. It's not for everyone but I especially enjoy it, from Malcolm Tucker going off the rails and ripping everyone's heads off to the all-too-real blunders that happens in office. Perhaps I will make a proper post about it one of these days…
Orphan Black (show tag) — This was my favourite new television show last year. If you haven't watched it or you've never heard of it, you need to fix that immediate 😛 It's a fairly quick-paced show with lots of twists and turns and questions; it's mostly a sci-fi focusing on genetics, but it's whole lot of other things too. And Tatiana Maslany is just utterly amazing.
Broadchurch (review) — My new favourite show from this year, I can see why everyone in the UK was glued to it last year. I love the soundtrack, the way it was filmed, the character analysis; it was like a book, only you're watching the events unfold, not reading it 😉 Olivia Colman was brilliant and it was interesting to see David Tennant play such a gruff and wary individual.
+++
And now, 5 Favourite Movies (ever) (barring book-to-movie adaptations because you know I'm going to mention LOTR, Pride & Prejudice, Atonement, Howl's Moving Castle, etc. 😉 )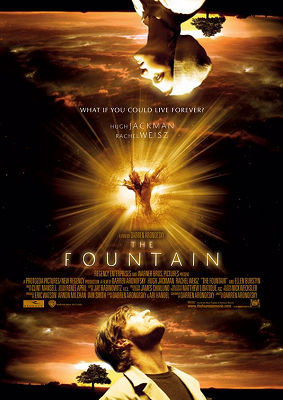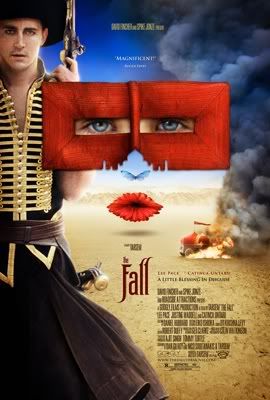 Le fabuleux destine du Amelie Poulain — Guh, this movie just resonated with me on so many levels. I could totally relate to Amelie, and the treasure hunt-like story around Paris was magical and wonderful. The music and art direction were also wonderful 🙂
Gladiator — The historian in me dies a little with all of the historical inaccuracies but my gosh was this a good movie: the cinematography, the music…it's also immensely quotable. I used to be able to quote quite a bit out of this movie, I re-watched it as often as LOTR in high school 😛
The Fountain (review) — What a stunning, intriguing, and ultimately heartfelt movie this was about love and death (with a sci-fi twist!). Plus, the soundtrack is absolutely amazing, hands down my favourite *nods*
The Fall (review) — Another stunning movie. Visually this movie was like art–the vibrant colours, the cinematography–and the fact that they filmed this movie on location around the world made it even more amazing. I love how the story Roy was telling weaved into real-life happenings that Roy and Alexandria experienced.
Death at a Funeral (the UK original) — This movie made me laugh so hard (and it's a feat if a movie can do that; I'm not one to laugh out loud very often), this was such a zany movie. I checked it out years ago because Matthew MacFadyen and Keeley Hawes were in this, but other notable actors like Rupert Graves, Peter Dinklage, and Alan Tudyk are in this as well. And no, I never watched the North American remake.
+++

And that's my list for this week! What television shows and/or movies made your list this week?

Tags: