Top Ten Tuesday is an original feature/weekly meme created here at The Broke and the Bookish. This meme was created because we are particularly fond of lists here at The Broke and the Bookish. We'd love to share our lists with other bookish folks and would LOVE to see your top ten lists!

This week's topic: Top Ten Books That Will Make You Cry Misty-Eyed/Sad
While I was putting together this list, I realised I had compiled a similar list a year and some ago. I'm a little more specific on that list as to what exactly left me all ;_; inside but the books still stand for this week's list so most of them show up here.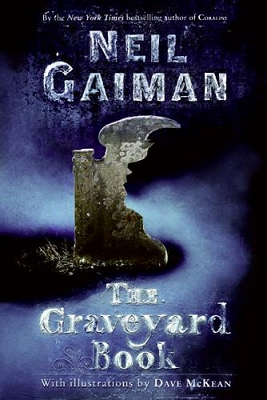 In no particular order:
Markus Zusak's The Book Thief — It's one of those books that alludes to the reader outright the outcome of certain events and yet when the events happen, I'm all misty-eyed/throat tight and all 🙁 about what happened
Neil Gaiman's The Graveyard Book (review) — I must've wrote about this every time I mention this book but the last few pages let me so x(, I had to keep it in lest my roommate wonder what the heck was happening to me, lol
Ian McEwan's Atonement (review) — The revelation at the end of the novel kills me every single time I read this book. Just sort of haunts your thoughts for days…
Tatiana de Rosnay's Sarah's Key (review) — I've mentioned this in my review before but this was a rough book to get through. Any Holocaust book is a tough book to get through–throws my emotions all in the grinder and knowing generally what happened during that period of history just adds to the tension of the story–but this one was especially tough as I have a younger brother so what Sarah was going through especially resonated with me.
David Nicholls' One Day (review) — The surprising turn of events at the end of the novel was–well, surprising. Made the last few chapters especially poignant.
Audrey Niffenegger's The Time Traveller's Wife (review) — The last third of the novel when all of the pieces fall into place and the you realise what's going to happen–yeah, it was just so very sad 🙁
Mark Ferrari's The Book of Joby (review) — There was a passage early in this novel that actually brought tears to my eyes, I was quite moved by it and was surprised by my reaction (and, given that I was reading this while in public transit, had to recover quickly =P)
Brandon Sanderson's The Hero of Ages (review) — This first trilogy was fantastic and while the ending made sense, it was very bittersweet. Like in a Darth-Vader-"Noooooooo" way.
J.K. Rowling's Harry Potter and the Deathly Hallows — There's been deaths accumulating over the course of the books but there was one particular moment that got to me and that landed this book on the list (Chapter 34, "The Forest Again", when Harry used the stone; I fleshed it out in detail over at the other post).
George R.R. Martin's A Storm of Swords (review) — This volume is my favourite in the series (so far?) as it's such a gamechanger. So many things were just happening in this novel. But there was one particular event that was so shocking, I had to do a double take. If you've read this book or watched the latest series of the television show, you know what I'm talking about 😉
And that's my list of books for this week? What books did you choose that would make you–or anyone else–cry/get misty-eyed/sad?

Tags: