Top Ten Tuesday is an original feature/weekly meme created here at The Broke and the Bookish. This meme was created because we are particularly fond of lists here at The Broke and the Bookish. We'd love to share our lists with other bookish folks and would LOVE to see your top ten lists!

This week's topic: Top Ten Goals/Resolutions For 2014 (bookish [& bloggish] , not bookish or a blend)
Happy New Year! Hope everyone had a lovely celebration last week 🙂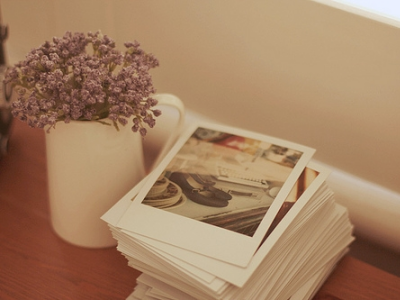 image source
In no particular order:
Re-read! — One of the reasons why I decided to host this reading challenge for this year, get me to re-read a bit more 😉
Slow down on the NetGalley requests/book blog tours — I've managed to bring my Netgalley queue to a good 5 books (2 of which I'm reading right now). I have 3 book blog tours scheduled in January and February (one of which I posted yesterday) but otherwise I may be a little more selective here to give ample room for the other books I need to get through
Slow down on reading — I find myself speed-reading a bit at times (remnants of my undergrad/grad school days) which isn't always a good thing, especially if you're either trying to wrap your head on certain plotlines or if you're just trying to enjoy the book, lol
Comment back a little sooner — I'm working on it, you guys *blushes* I've been horrible last year (especially in the last three months) at getting back to your comments at a reasonable time
Get through some of the big classics this year — For example, George Eliot's Middlemarch is still sitting on my Kobo waiting to be read…this must be the third year in a row I've put this book off now…
Schedule time more wisely — By the looks of it, this year's going to be a busy one with school so I'm going to have to time everything a bit more here (again, going back to commenting a bit sooner and slowing down on some other blogging-related activities)
Reorganising when it comes to social media — Yes, this. Last year I sort of went all out, signing accounts for my website on Facebook and Tumblr and I'm not sure if I'm reaching out to a larger readership through either (especially the former?). And then of course there was that fiasco last year with GoodReads that's sort of left me wary about posting all of my book reviews over there (despite linking my blog to them). So I've decided to slow down with the social media (minus Twitter because Twitter's been the most effective and from all of the social media, I like it the most) and have limited by review-posting on GR to ARCs, books I've won through contests and that I've received in exchange for review.
Buy less — I already broke this point a wee bit when I ordered last night but in part because I have no more places to stack my books on, lol. Some serious reorganisation is in store for this year (shelf-wise and elsewhere in my life)…in any case, I am more or less on a book-buying ban as of January 1st (save for the few books on my wishlist that are coming out in the next few months =P)
Use my Kobo more often — Since I won't be buying as often and there are a bajillion classics waiting to be read on it, it will be used more.
And here's one resolution for 2014 that's a little outside of the reading and blogging scene:
And that's some of my resolutions for this year, particularly reading- and blogging-wise. What are some of your resolutions for 2014? 🙂

Also, for anyone who's interested, I'm currently hosting a book giveaway for a copy of Heather Webb's Becoming Josephine (open internationally). More details at the link 🙂 Bonne chance!

Tags: