Top Ten Tuesday is an original feature/weekly meme created here at The Broke and the Bookish. This meme was created because we are particularly fond of lists here at The Broke and the Bookish. We'd love to share our lists with other bookish folks and would LOVE to see your top ten lists!

This week's topic: Top Ten Tuesday Freebie!
Took a bit of thinking but I decided to go with Top Ten Books I Want To Re-Read. It's something I was trying to do this year but will definitely do next year as there are books on my shelf that I want to revisit that either a) I don't remember how the stories go, b) it's been a while since I've re-read them, c) sequels are coming out on mass paperback soon and I need to refresh my memory, d) movie adaptations of them are coming out and I want to refresh my memory and/or e) I didn't like the so much the first time around and would like to revisit it and see if my opinions change this time around.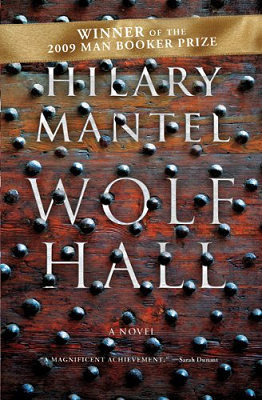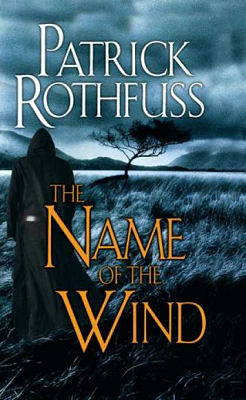 In no particular order:

01. Hilary Mantel's Wolf Hall (review) — I read the book a few years ago after she won her first Man Booker (she recently won another Man Booker for its sequel, Bring Up the Bodies) but as you can see from my review, my reaction was fairly lukewarm. I think my expectations for it were too high and the use of present tense jarred me from truly enjoying the experience. I am curious to read the sequel so I will be revisiting Wolf Hall (don't remember much from it anyways) and maybe my opinion will change ^_~

02. J.R.R. Tolkien's The Children of Hurin (review) — Just a little side note, this was the first book I ever reviewed online (!!!) The J.R.R. Tolkien group on GoodReads is reading it as its group read at the moment and I had been meaning to revisit it anyways so…to be honest, I've actually started the re-read but I'm only a few chapters in. Should keep me busy until the first of the three Hobbit movies come out next month =P

03. Yann Martel's Life of Pi — The adaptation is coming out sometime soon, I believe, so I figure now is a good time to revisit the novel. People were amazed by it; my reaction was a bit more lukewarm towards it, not amazed per se but it was interesting enough. Maybe a second read of the novel might change my mind or otherwise.

04. Patrick Rothfuss's The Name of the Wind (review) — I read this book a few years ago and absolutely loved the story, the characters, the world. It's taking forever and a day for The Wise Man's Fear to come out on mass paperback (to match my copy of The Name of the Wind) but I'm hoping to re-read this book before I read the second volume to refresh my memory =)

05. Jane Austen's Mansfield Park — I've managed to re-read all of Jane Austen's works multiple times save for Mansfield Park and Emma. I actually enjoyed reading Mansfield Park the first time around, it's an interesting and complex look at the Bertram family and it honestly inspired me to write this story a few years ago (which I haven't edited since xP). It'd be nice to revisit this novel again =)

06. Boris Pasternak's Doctor Zhivago — I had read this book years ago and liked it enough but ever since I looked at Pasternak's biography and letters of correspondence for my MA thesis, I had been meaning to re-visit his novel. I also got a copy of the Richard Pevear & Larissa Volokhonsky's translation this time around (yes, that makes it two copies in my possession =P) so I'm looking forward to seeing what their translation looks like =)

07. Gabriel Garcia Marquez's Love in the Time of Cholera (review) — This was the first book by him that I read; read it before the movie adaptation came out (which I never got around to watching). I liked it enough but after reading One Hundred Years of Solitude and absolutely loving it to pieces, I thought about coming back to this novel, maybe my lukewarm sentiments might turn around.

08. Greg Keyes' Kingdom of Thorn and Bones — I've been meaning to re-read this quartet for some time now. I had read the books a few years ago, slowly as each volume came out year after year, but I've never read it together without breaks. Re-reading it (but without any other books drawing my attention away) should make for a different reading experience altogether.

09. Frank Herbert's Dune (100 things) — I first read this book (and the subsequent two after them) back in high school. It was my first foray into the science fiction genre outside of television and I absolutely loved it. I hope to finish the series some time in the near future (stopped at the beginning of four novel because summer had come and I never bothered checking out the rest of the series at the local library xp) so a revisit would be nice.

10. Wilkie Collins' The Woman in White — I've mentioned this to a few people a few weeks ago during TTT but I've been meaning to re-read this novel. I read it during my first year at grad school and absolutely loved it but never got around to reviewing the novel so a lot of the details have escaped me since…

And that's my list this week! What theme and books did you feature in this week's TTT? =)

Tags: