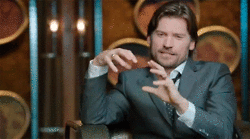 (Forgot where this was posted at but the special on Game of Thrones was ace)
01. Biggest (and latest) update here on
rulethewaves.net
: new layout! Much as I liked the old layout, it was starting to look a little too cluttered for my tastes so I thought a change was in order. This new layout is a lot simpler, a lot cleaner and a little easier to re-organise around and stuff. Plus there's no pesky issue with the comments section anymore (in the threads before, I couldn't find the css that dealt with the background for my comments…very annoying). Not to mention I miss having a header at the top of my blog (the photo used is one of my own, taken in Verona, Italia in 2010). There are a few things I likely have to tweak here and there but I'll deal with them as they crop up. As an aside, I'm learning how to use the
Thematic
theme for
my other site
(work on that other layout is slow at the moment, I should note–I will hopefully start working on it a lot more in the coming weeks) so until then I'll be sticking to this layout.
02. Posted a lot of
book reviews
including a re-read commentary of GRRM's
A Clash of Kings
. Speaking of all things GoT-related, I finally
finished my commentary post about the Baratheon brothers
, whose dynamic is super interesting.
03. I also posted a number of movie reviews recently:
The Immortals
,
Percy Jackson and the Olympians: The Lightning Thief
and
Tinker Tailor Soldier Spy
.
04. On a related note, I finally finished watching series 1 of
Downton Abbey
! Expect a review from me…soonish =P
05. The latest issue of
Femnista
is out! The theme of the issue is the Edwardian period; my contributing piece was on
A Room with a View
and you could read my brief comments about the novel
in this post
.
And that's about it from me (for now)! What do you guys think of the layout? Any problems that I should be aware of? Hope you all have a wonderful weekend =)