I actually posted an entry like this a week ago but decided to update the entry =P I hope everyone's January has been going well; mine has been all right so far, minus the inconsistent cold outside (very weird for a January) and both my laptop and my ancient desktop crashing within a span of three weeks ;_; So it might be a while before I get around to some of the later comments I've received recently (still navigating through this other CPU; am trying to be careful this time)–sorry about that!
But anyways, on to the happier stuff: what has been going on here at my website lately?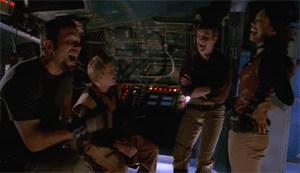 01. The biggest news is that it looks like I'm going to be acquiring another domain (!!!) It's a long story concerning another domain that belongs to my dad. He's no longer using it so I've been thinking that instead of just closing it and discontinuing the pay (since they're both under my account with my hosting company anyways), I'd just change the domain url and use it myself.

The question now is what am I going to do with it?

I've been thinking for some time about separating some of the content in this website and establishing a more professional website for myself. However, I'm not entirely sure what else will be going there other than my photoblog, Through Caffeinated Lens. I still have weeks to decide and I still have to back-up all the content there and here so it should be clearer in a while (that's the fun part). I'll keep you all posted on that!
02. Been posting quite a bit lately, particularly in terms of book review but I've also posted some fun stuff recently. For example, if you're interested in diving into the fantasy genre, I've listed out a number of books to get you started. And if things have been pretty blah on your end lately or the weather has been dark, snowy or rainy (like it has been on my end), I've suggested a number of books that would brighten the day.
03. On the writing front, I've writing daily (offline) more or less, which is great. I've posted an entry yesterday about my 'tools of the trade' (with pictures!) if you're interested in checking that out and weighing in. I'm planning on participating in Script Frenzy in April (this is me!); it's been years since I've participated in that event.
04. Finally, been posting more movie/television reviews lately, such as my overall reviews of the 1996 Doctor Who movie and A Dangerous Method and a a commentary about family on A Game of Thrones. I've recently started watching Downton Abbey so expect to see some postings about that show here soon!
That's pretty much it for this post, which to be honest was just a way of putting down my ideas about this domain issue *blushes* What do you guys think? Hope you all have a wonderful week and weekend! =)

Tags: